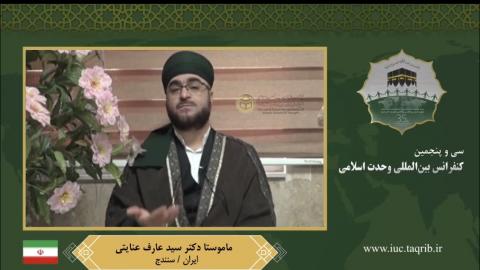 An Iranian Sunni cleric called Baqi cemetery as the commonality of all Muslims, after holy Qur'an and Ahlul Bayt (AS), as he commented on the holy site attending the summit on "Baqi, Common Heritage of Muslims."
Mamusta Aref Enayati, member of the Ifta council in Kurdistan, attended the summit on Baqi cemetery saying that the cemetery can stand the second most important common heritage for Muslims after holy Qur'an and Ahlul Bayt (AS), reported Taqrib News Agency (TNA).
He denounced establishment of Daesh and different excommunication groups by Qaeda while it was silent against extremist Judaism and Zionism that encouraged and promoted massacre of Palestinian nation.
Mamusta Enayati referred to Baqi cemetery as a place where the bodies of household and companions of Prophet Mohammad (PBUH) are buried and was frequently blessed by the prophet.
He referred to a group of Sunni community in Kurdistan, Iran, descended from the fourth Shia Imam and said," Baqi can stand as a joining point between all Muslims from different denominations."
The meeting was held in the anniversary of demolition of historical Islamic site by Al Saud.